732-605-6029
Outpatient Alcohol And Drug Use Treatment Near Carteret
The Counseling Center has professional therapy for every aspect of substance use, including any underlying mental health disorders. Our outpatient treatment center near Carteret is the perfect place to get substance use services while you handle the obligations of your daily routine. Our group and individual therapies are given by compassionate clinicians who help you create coping methods while working on your mental health. We know every person has different needs, which is why we shape our care to your unique situation.
Go Forward With Alcohol And Drug Counseling On Praesum's Continuum Of Care
The Counseling Center is part of Praesum's network of addiction treatment centers that compose our full continuum of care to guide your recovery. Since 2004, we have forged ahead in its mission to perform skilled, customized substance use and mental health services at our range of accredited facilities. Our belief is that you find a better likelihood of conquering substance use when therapy is directed to your unique situation.
The Counseling Center administers substance and behavioral health outpatient programs. Our outpatient programs usually suit patients who have already gone through detox or a similar residential drug and alcohol use program. We resolve to help you progress through your recovery with a personalized treatment plan that lets you work and live in your own home.
Discover The Most Suitable Intensive Outpatient Program For You Near Carteret
The Counseling Center conducts different outpatient programs that allow you to attain your recovery objectives. Each program will help you learn about substance dependencies and co-occurring disorders, enhance your mental health, and prevent relapse. After a complete medical and psychological assessment, our skilled personnel will help you determine which choice is right for you.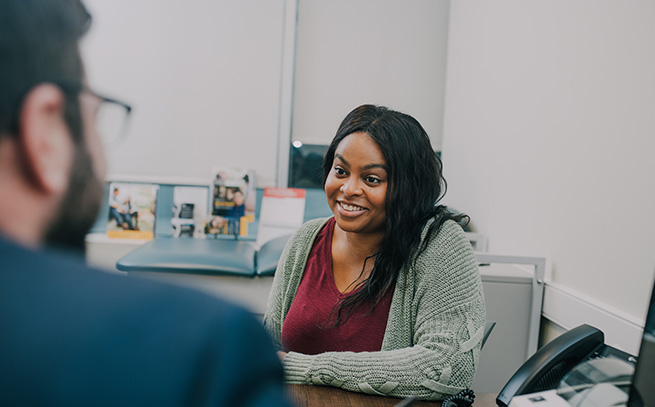 Intensive Outpatient Program
Participate in your substance use treatment while balancing your normal responsibilities with our intensive outpatient program (IOP) in Carteret. Many patients transition to IOP after completing an inpatient rehab program and still want help working towards a long-term recovery. Our Intensive Outpatient Program involves three group sessions and at least one individual therapy session every week.
Substance Use And Mental Health Outpatient Program
When you are placed in the basic Outpatient Programs (OP) at The Counseling Center, you'll get various treatments to support your rehab that uncover any underlying mental disorders. Those in the outpatient program usually attend shorter group therapy meetings three times per week. Extra family, couples, or individual sessions can be planed to fit your schedule.
Medication-Assisted Treatment
The Counseling Center's clinicians may talk to you about Medication-assisted Treatment (MAT) if cravings or withdrawal symptoms are a threat to hinder your recovery. We might prescribe FDA-approved medications when you need them.
Outpatient Therapy near Carteret
The Counseling Center strives to provide customized care to meet your needs at our modern center. Individual, group, and family therapy is utilized to address all aspects of drug and alcohol use, including accompanied mental health issues. In treatment, you'll see:
Group Counseling: Conducted by licensed counselors and kept to fewer than 15 patients in group therapy sessions. Everyone is given the opportunity to share their insights and experiences of the alcohol and drug recovery process. You'll get the support and help you need to tackle any feelings of negativity and hopelessness.
Individual Counseling: Gives you the opportunity to talk one-on-one with a licensed therapist. You are able to discuss extensively about your issues without the fear of judgement in counseling for individuals.
Family Therapy:Offers the chance to include family members into your rehabilitation process through family counseling. Our licensed counselors can aid families in managing relationship challenges and improving their communication skills while coping with the difficulties of alcohol and substance recovery.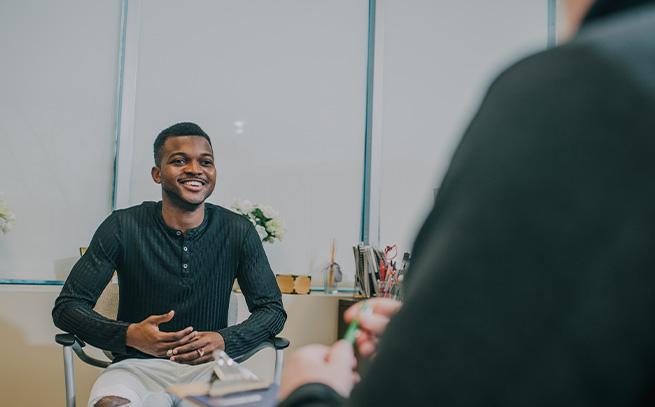 Make Progress In Your Recovery With Professional Mental Health Treatment Near Carteret
At The Counseling Center, we understand the powerful bond between mental illness and addiction. Our licensed therapists are able to help you recognize and manage the co-occurring disorders or past trauma that have given rise to drug or alcohol use and continue to impede recovery. These can include:
Anxiety
Depression
Obsessive-compulsive behaviors
PTSD
Bipolar disorders
ADHD
Our clinicians design support to your exact requirements as an aspect of our personalized care. They employ various therapy methods, including:
Cognitive behavioral therapy
Dialectical behavioral therapy
Trauma-informed therapy
Motivational interviewing
These methods can help you confront your mental health obstacles and cultivate the abilities you need to overcome addiction. To complement your treatment, our expert psychologists are able to prescribe medications to aid you in addressing certain disorders. We even conduct life skills courses to help you deal with normal life challenges and create a more joyful, fulfilling life without substance dependence.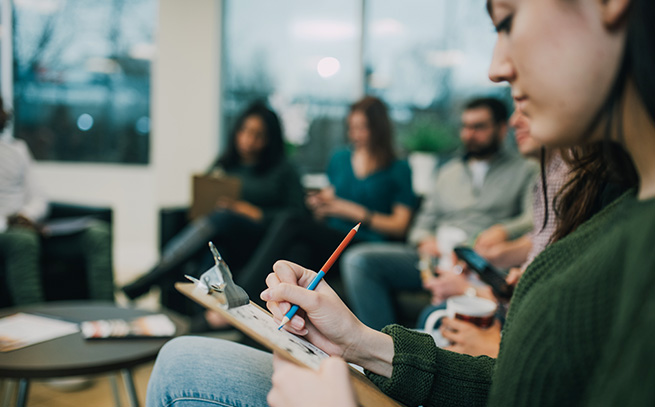 Need Outpatient Drug And Alcohol Use Treatment Near Carteret? Call Today!
Are you looking for mental health treatment as you recover from substance addiction? Contact The Counseling Center at Clark at 732-605-6029 or submit the form below to get the support you need. Our team replies to all questions immediately, night or day. We are here to help you.