732-605-6029
Medication-Assisted Treatment Near Clark
Substance use treatment differs for everyone. As part of our various treatment options, The Counseling Center provides Medication-assisted treatment (MAT) for Clark area individuals. This effective approach helps some people deal with alcohol or drug withdrawal symptoms and minimize cravings that tempt them to start using again. Under the guidance of our expert clinicians, you could receive medication treatment to help you advance in your substance use recovery and meet your goals of sobriety.
How Can Medication-assisted Treatment Help?
Medication-assisted treatment utilizes FDA-approved medications to ease the symptoms and urges of alcohol and drug addiction. We know that cravings and withdrawal are distressing and make it hard to deal with addiction.
We battle those impulses with medications like Suboxone and Vivitrol. Our credentialed medical staff will consult with you to determine your appropriate medication and dosage. As you undergo MAT in Clark, we follow how you do with the medication to ensure you suffer no unpleasant side effects and you continue to receive the treatment on the proper timeline.
Medication-assisted treatment is most successful when combined with therapy, peer support, and healthy sober practices. The Counseling Center near Clark is glad to provide this complete level of care. We unite mental and medical health care to attend to the "entire you" and fight drug and alcohol addiction from every angle to provide a greater likelihood of recovery.
Suboxone And Vivitrol For Medication-assisted Treatment
The Counseling Center utilizes prescription drugs including Suboxone and Vivitrol to help prevent cravings and relapse as you go through recovery for substance use. Here's why we turn to these prescriptions for MAT near Clark.
Daily medication ingested orally for opioid dependence
Obstructs brain receptors to stop cravings
Acceptable to utilize long-term under competent Medical supervision
Limited risk of addiction
Once a month injection for addiction to opiates or alcohol
Prevents the brain from experiencing gratification from substance use
Suitable for long-term use under authorized medical supervision
Not addictive forming
Why We Offer MAT In Clark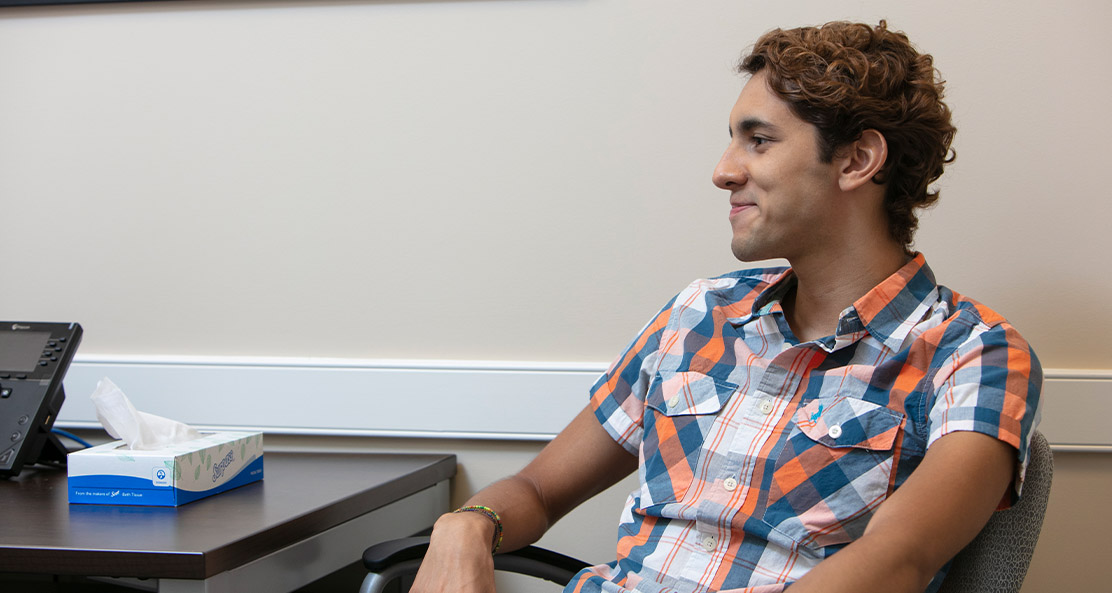 Offering Medication-assisted treatment near Clark is just one way The Counseling Center emphasizes personalized care. For numerous people, mitigating addiction cravings gives them an added boost in their recovery, and we want to help you find approaches that promote a healthier life.
MAT supplies several possible advantages for substance use recovery:
Reduces symptoms of withdrawal
Halts cravings
Helps prevent overdoses and relapse
Lets you hone in on recovery
Provides a greater likelihood of enduring recovery
Offers a treatment possibility that fits into your everyday life
Who Qualifies For Medication-assisted Treatment in Clark?
As is the case with every treatment at The Counseling Center, we work closely with you to explore treatments that fit your needs. If you are participating in therapy, but the physical obstacles of addiction continue to impede your progress, we can talk about your prospects for Medication-assisted treatment.
We'll assess your current addiction status, psychological and physical status, and any existing co-occurring disorders. MAT is acceptable for people who
Are medically stable
Grapple with alcohol or opioid use
Continue to struggle with severe cravings
Are open to receiving addiction therapy
If you qualify, we'll speak about your MAT targets and integrate that supplemental support into your individual plan.
Get Help Today For Alcohol Or Drug Use Disorders
Trying to find medication and mental health support within your addiction recovery? The Counseling Center Clark is ready to help today. Call 732-605-6029 or fill out the following form, and we will respond immediately, 24-hours a day.