732-605-6029
Alcohol And Drug Use Counseling Services Near Scotch Plains
The Counseling Center offers a range of addiction-focused counseling treatments to address both the substance use and the mental health side of addiction. The options at our outpatient treatment center near Scotch Plains give you the ability to balance treatment with your everyday activities. You'll attend therapy sessions led by our experienced professionals to help you address your mental health and coping abilities. And because no two patients are the same, we personalize your treatment to your exact circumstances.
The Counseling Center Is Another Step Of Praesum's Continuum Of Care
Praesum Healthcare is proud to offer all levels of treatment for substance use near Scotch Plains. Since 2004, we have provided you with services such as detox, inpatient treatment, and outpatient therapies in our modern facilities. We believe that you have a higher likelihood of recovery when you receive tailored treatment for your exact needs.
The Counseling Center plays its role by offering addiction outpatient treatment in Scotch Plains. Individuals usually seek our assistance following detoxification and residential rehabilitation for substance use. We employ various evidence-based therapy methods to attend to the co-occurring disorders that factor into addiction and help you lead a more rewarding life. And unlike residential locations, you arrange sessions around your employment and go home from The Counseling Center each night.
Start A Compassionate Intensive Outpatient Program Near Scotch Plains
Find the best path to recovery with our intensive outpatient programs at The Counseling Center. Our services give you a better grasp of alcohol and drug use and related disorders, enhance your mental health, and help you avoid relapse. We'll start by administering a psychological and medical assessment so our empathetic clinicians can help determine the perfect program for your needs.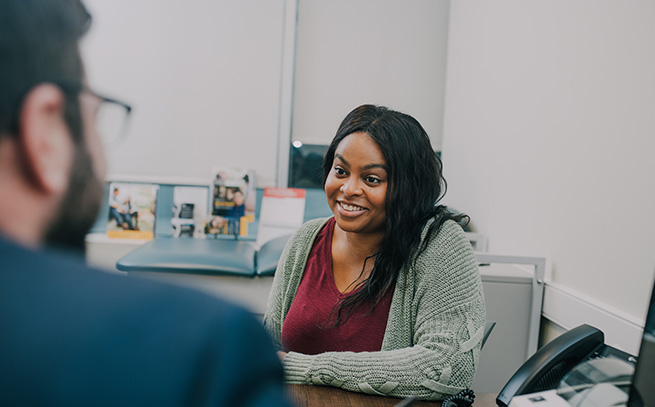 Intensive Outpatient Program
Participate in your substance use treatment while balancing your normal responsibilities with our intensive outpatient program (IOP) in Scotch Plains. Many patients transition to IOP after completing an inpatient rehab program and still want help working towards a long-term recovery. Our Intensive Outpatient Program involves three group sessions and at least one individual therapy session every week.
Mental Health And Substance Use Outpatient Program
Our regular Outpatient Program at The Counseling Center uses various therapies to treat any existing mental health disorders and support your continuing recovery work. Many individuals in this program go to shorter group therapy three times each week and have a customized schedule for individual and family sessions.
Medication-Assisted Treatment
If cravings jeopardize your progress, the authorized medical professionals at The Counseling Center might make a recommendation for Medication-assisted Treatment (MAT). When appropriate we may prescribe proven medicine to help curb cravings and give you the chance to refocus on recovery and living your life without drugs or alcohol.
Outpatient Therapies Near Scotch Plains
The Counseling Center makes it a priority to present personalized care at our outpatient treatment center. We administer group, individual, and family counseling to help you address all facets of drug or alcohol addiction and mental health.
Group Counseling: Meetings are directed by an experienced therapist and feature fewer than 15 individuals who share background with drug and alcohol recovery and co-occurring disorders. Group counseling helps you find a support network and avoid the sense of loneliness and shame.
Individual Counseling: Collaborate person-to-person with an experienced counselor in a private place and talk about your specific circumstances without worrying about being judged.
Family Counseling: Meetings involve members of your family. A counselor will help your loved ones deal with the strain of addiction recovery, communicate better, and rebuild trust.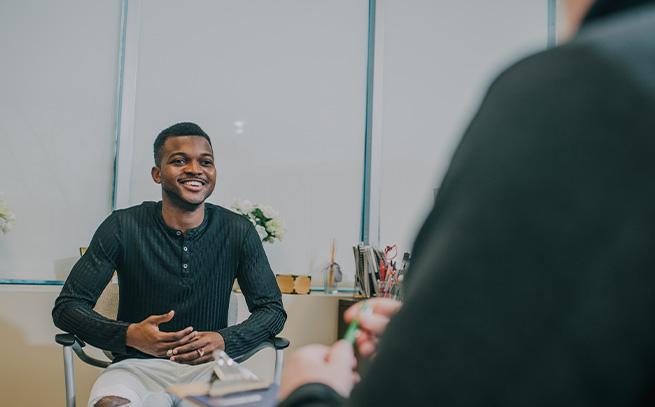 Move Toward A Healthier Life With Compassionate Mental Health Treatment Near Scotch Plains
The Counseling Center knows the direct link between alcohol and drug use and mental health. We help you root out and treat the related disorders or trauma that may further your drug and alcohol use and continue to impede your recovery. We'll help you with:
Anxiety
Depression
PTSD
ADHD
Obsessive-compulsive behaviors
Bipolar disorders
You can address mental health with several of our therapies and treatments close to Scotch Plains:
Cognitive behavioral therapy
Dialectical behavioral therapy
Motivational interviewing
Trauma-informed therapy
To supplement therapy, The Counseling Center has skills classes. These sessions focus on beneficial life skills, like anger management, interpersonal skills, and coping methods. Our psychologists can also prescribe and administer medication for mental conditions.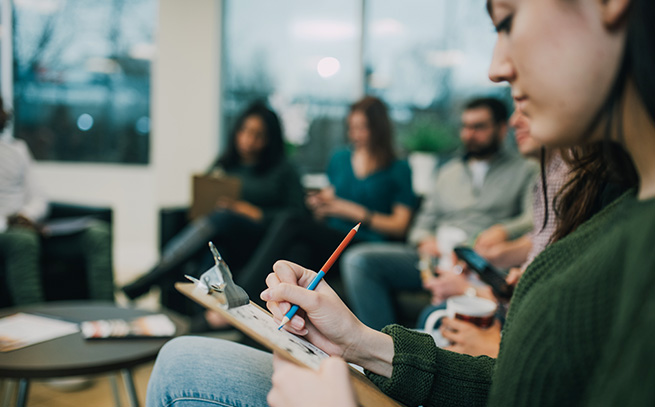 Call Today For Outpatient Substance Use Treatment Near Scotch Plains
Treatment for substance addictions and mental health can take many forms, and we can help. Call 732-605-6029 or submit the form from this page and get immediate help. We respond 24/7, so you can receive help now.